Fire Safety with Extinguisher Training
What is Fire Extinguisher Training
This fire extinguisher training course is designed to educate your employees in fire safety. It also gives them an awareness of the types of fire extinguishers on your premises, how to use them safely and what types of fires they can be used on. The course builds on fire awareness training, enabling students to be aware of the dangers of fire in the workplace.
We can tailor courses to address the risks and needs of your organisation in complying with current legislation. Our friendly and experienced instructors will engage with your staff in a professional learning environment. They will utilise real-life experiences and understanding to ensure professional, interesting and stimulating input, safeguarding your staff, premise and organisation against fire.
All businesses are required to have means of fighting fires and generally, fire extinguishers are the most common on-site –they can be the quickest and most effective way of putting a fire out if used correctly. Correct use can contain the spread of fire, and save lives if used as soon as a fire has been discovered. Therefore having your staff properly trained and prepared could prevent serious loss or damage to, and the continued running of your business.
Contact us to discuss your training needs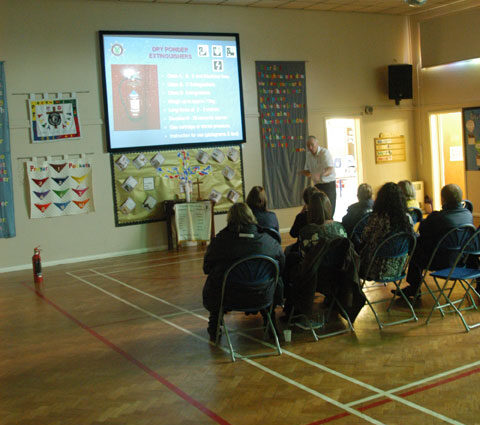 Fire Awareness Training Syllabus